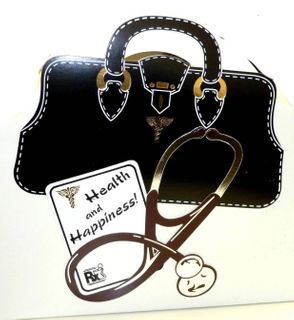 Our Health & Happiness Doctor's gift box can be customized depending on budget and food selections. Great ideas include: fill with 2 dozen cookies It can be used for a Get Well gift, a gift to welcome a new doctor to the hospital, a gift to say "Thank You for Being a Great Doctor and Taking Such Good Care Of Me". Please call 651-994-8392 to speak to a gift consultant.



---
Customer Service 9:00AM-5:00PM CST


651-994-8392


basketlady52@hotmail.com

Local & Nationwide Shipping
Hand Delivery Available in Twin Cities
Major Credit Cards Accepted

Baskets on Occasion is a proud member of these great organizations!

Baskets on Occasion, Inc. Privacy Policy
Baskets on Occasion, Inc. Site Index
� Copyright, Baskets on Occasion, Inc. All Rights Reserved.
Design bywww.digicitymn.comYahoo! Store Development by Yahoo Store SEO & Design